If you have received an invitation to take part in a focus group, we would like to ask you and a small group about:
Your experiences with COVID-19 testing
Your feelings towards self-collection or at-home COVID-19 testing
Trust in an at-home COVID-19 test
Motivations for uploading or sharing your test results with public health officials
How might you use at-home testings for other health conditions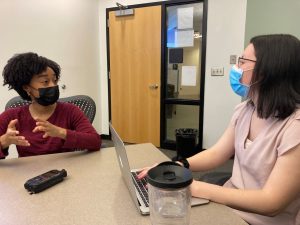 This project has been approved by the University of South Carolina's Institutional Review Board (Protocol Number: Pro00114822).
More Questions?
Visit our FAQ tab for answers to frequently asked questions.
If your question is not listed under the FAQs, email us at allinsc@sc.edu or call our project hotline at 803-576-7378.
Thank you for your consideration!